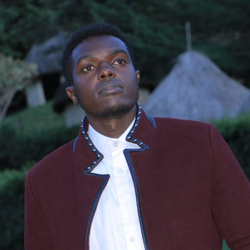 Martin Maranga is a generic content writer boasting over five years of experience in the craft. HARO backlinking and Sports (football) writing fall under his forte. He does it all out of passion. His prowess and panache in the iGaming niche are beyond imitation or forgery. He has consistently crafted expert reviews on individual online casinos.
He's also reviewed casino payment methods, casino software providers, and crypto casinos. Above all, he's a player ravishing the thrill of playing Roulette. Martin's finesse aids GambleScope in comparing different casinos to give other players an effortless time deciding which casinos are best to play.
At GambleScope, he writes casino player reviews after indulging and testing several features of a casino. Therefore, all his insights aren't based on speculation but facts. He strives to give you the ideal heads up before wasting your money on lackluster online platforms.
No casino in the iGaming has escaped his razor-sharp review eye yet.
Last Updated: Oct 16, 2021