Live dealer casino games are a fun and thrilling way to enjoy interactive gambling from the comfort of your seat. If you don't know what these live dealer games are about and want to find out a bit more, then keep reading. We at GambleScope have summarised all the essential aspects you need to know to get started, including some tips that will help you play like a pro.
Best Live Dealer Casino Sites
When live video streaming became possible in the late 90s, the idea of live dealer casino games online was conceived, shortly after in the early 2000's, the first live casino site went live from a casino in Dublin. Since then, live casino sites online have been able to broadcast a real, live croupier, from an actual brick and mortar casino, straight to their clients online. Ultimately, this created the traditional land-based casino feel with the convenience and comfort of the online experience.
Casual and professional players can now comfortably seat in their pyjamas at 2:00 AM and play live dealer games from whatever part of the world they reside. A real game changer for the entire online casino industry, live casino gaming has overtime emerged to be one of the most alluring types of entertainment online, as seen in events such as the World Series of Poker.
Below are just some of the few reasons why live casino gaming has become very popular with people from across different walks of life.
Real Live Casino Flavour – By choosing to play some of the prominent casino games live online, you'll be experiencing the thrill and immediacy of your brick and mortar casino live and direct from the comfort of your seat. You'll not only be getting the sounds, sights, and feeling that you'll experience at the land-based casino, but you'll also have a better atmosphere, one which is free of distractions and other unwanted interference.
Intense Competition – Part of the excitement and thrill of playing the casino games is to outsmart your opponent. While online casino games offer plenty of benefits, the competitive side can to some extent feel lacking. This is where live dealer games come into their own. Offering the dramatic, nail-biting intensity of playing against your opponent (which in many cases will be the game dealer) and thus recreating the authentic casino experience.
Greater Interactivity – By choosing to play live dealer games, you'll enjoy the added advantage of having an exciting interaction with other players seated at the table. You'll not be clicking buttons and merely waiting for a computer generated response. Instead, you get to talk to a real human, who'll be dealing the cards.
Live Blackjack
To start off the list of some of the more celebrated live casino games is live blackjack. This is a game that the majority of the players learned from an early age and can be found in virtually every reputable online casino website. At the casino, blackjack happens to be one of the most accessible games to learn. It is available in different variations with each coming with their own unique rules and gameplay. However, your primary objective is to have a stronger hand value than that of the dealer without exceeding 21. Any average online casino should have different variations so that if one game doesn't cut it for you, you can easily choose another better suited to your needs.
Live Baccarat
Often referred to as the rich man's game, this game also happens to be one of the most popular live dealer games online. While the stereotype might be true at the land-based casinos, it's not entirely the same in the online casino sphere. You can play this game for high or low stakes, even though most of the variations online tend to be comfortable and straightforward affairs. One disadvantage of playing Baccarat is that it's a tricky game to learn, but once you master the third card rule, you shouldn't experience too many difficulties. The majority of online casinos tend to have one or more variations of Baccarat.
Live Roulette
In a way, roulette is much more like blackjack, but only in that online casinos have different variants of this game. There's the European and American version, with each of these games carrying different variations. Most of us have a relatively good idea how roulette is played by betting on odds, events, reds, and blacks etc.), so throwing yourself into a live dealer roulette game is often an excellent place to start out when playing live dealer games for the first time.
Texas Hold'em Poker
Poker is a game that needs no introduction. The real version of Texas Hold'em is the version of poker most widely played at the online poker websites, but most of the other sites offer Texas Hold'em Bonus poker, or a much similar game referred to as Casino Hold'em. Once you've played these two games, you'll realise that they have so many similarities (with a few changes aside). Texas Hold'em require a little more effort to learn than draw poker and the standard five card stud poker games. Texas Hold'em alongside roulette, baccarat, and blackjack form the big four live dealer casino games.
Other Live Dealer Casino Games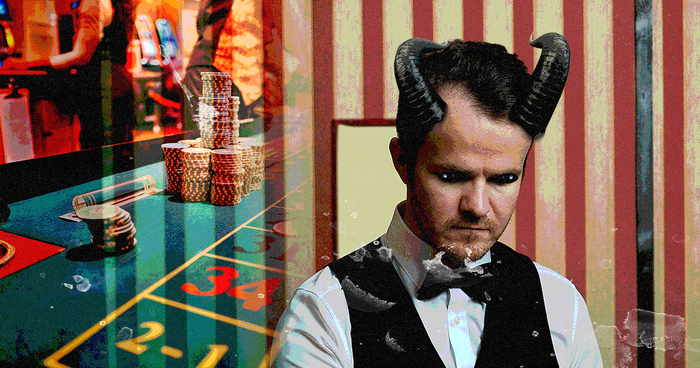 Although not always easy to find, the following casino table games are available in live dealer versions at selected casinos.
Live Craps
This is one of the oldest table games that require the player to bet on the outcome of the role of a dice. In so many ways, the gameplay involved in craps is somewhat similar to Sic Bo. The game is played on a table (just like blackjack and Sic Bo), and even though there are sophisticated rules involved in the game, you only need to be familiar with the Pass Line Bet to play.
Sic Bo
Popular with players from the Asian continent, Sic Bo is a luck based game commonly played with three dice. Besides craps, it's one of three casino games which are played with dice.
Red Dog Poker
This is another big table game which is based on the old favourite card game of Acey-Deucy. This game is featured in most of the top casinos online, though it's perhaps not as popular today as it once was.
Caribbean Stud Poker
This game is often played as a progressive jackpot table game, and is essentially a variant of Caribbean poker game. While playing Caribbean stud poker, you'll be playing against the casino dealer and not the other players.
Pai Gow Poker
It's yet another form of table poker, and it's the most popular variant of poker at the online casino. Your prime objective in Pai Gow is to have two winning hands; a two card hand and a five card hand.
Unlike other online casino games (slots mostly) which can be played for free online, you can only play live dealer games using real cash. The bets that you place must also be within the bet limits specified in the game, but will range from a minimum of £2 up to a maximum of £10,000.
Here are the STEPS to PLACING A BET in a live dealer game
First, Log into your casino account and click on the 'Live Dealer/Casino' button

Choose the game of your choice. This should reveal the list of all the available variations

Look for a table that's empty. Those that are fully occupied are usually labelled 'FULL.'

Click on the 'Join' button to add your name to the waiting list or 'Play' to load the game

Determine the size of the wager and place your bet.
Are you ready to start playing and win some real money? Hold your horses, below are some useful tips that should boost your chances of winning in live casino gaming.
Ensure you have a fast, secure, and stable internet connection. There's nothing more annoying as being disconnected right before you win.

Master the game's rules before you start playing. You can play the games for free in the software-based games to familiarise yourself with the game rules and perfect your strategy before playing the live game.

Quit while you are ahead. In gambling, there are rainy days and sunny days, and if you quit when winning during the sunny days, you'll have something to play with on your next trip to the casino.

Take advantage of the casino promotions and offers at your disposal. In addition to the welcome bonus, numerous sites offer a reward to play live dealer casino. Use the free money wisely and win some more.

Choose games from renowned software providers and play from reputable online casino brands to boost your chances of winning.
The live casino industry is heavily reliant on the software developers. These are companies that have single-handedly changed the entire online gambling arena from the traditional brick and mortar venue on to the digital stage. Leading the pack of this evolution are two world-class software developers:
Evolution Gaming
Founded in 2006, Evolution Gaming is known industry-wide as a software vendor that specialises in developing live casino games, with their broadcast studios in Latvia, Malta, and the UK.
Due to the nature of their games – high-quality games with crisp graphics and smooth streaming services – Evolution Gaming products are found across multiple sites throughout the casino industry. Some of the more popular games found in their portfolio include Casino Hold'em, Roulette, Blackjack, and Monopoly. All these products are readily available on both mobile and PC platforms.
One of the main features that make their games some of the most outstanding in the industry is because they are streamed from high-quality production studios with sassy dealers on display from different angles. This kind of production helps to reproduce the real-life casino atmosphere.
XPro Gaming
XPro Gaming is yet another software vendor. Founded in 2005, the company is considered to be one of the top live dealer casino games for mobile and PC platform users.
XPro Gaming is known for producing a series of live dealer products such as Casino Hold'em, Baccarat Super 6, Dragon Roulette, Live Baccarat, and European Live Roulette.
To meet the market's demand and keep up with the latest technological advances, XPro Gaming has significantly improved the quality of their products in recent times, and they are now in a position to compete with the likes of Evolution Gaming.
Many people agree with the idea that we detest a spoilsport, especially when it comes to playing live dealer games online. If you are still new to playing casino games, It is a good idea to ensure that you avoid all the no-nos at the table by following basic etiquette.
Be Polite to the Dealer
The first basic rule to remember when playing live dealer casino games is to be respectful to the croupier. These people make it possible for us to enjoy the games and are real people going about their daily duties just like you.
They shouldn't be subject to verbal abuse when you lose, and you shouldn't assume that they are there because they are bored and looking for some entertainment. Be polite to the dealer, and if you can, a tip after winning would be a courteous thing to do.
Be Nice to Other Players
It's not just the croupiers that you'll be interacting with at the game table; there will be other players seated at the table also that you can banter with through the chat window.
Therefore, the second most important rule of etiquette is to try to be as friendly as possible to your fellow players. When chatting with other players, always remember that the casino will be monitoring all that you write and you wouldn't want to be banned for something that you wrote which could easily have been avoided!
Don't Take Up Space Unnecessarily
There is nothing wrong if you want to sit out a few rounds as you play a live dealer game. But it's an offence if you take a break and forget or deliberately fail to indicate that your seat is unoccupied.
As already mentioned above, other players are waiting in line for space at the table, and it can be very annoying for them to keep seeing that a table is occupied even when it's not.
By following this basic etiquette, you'll be contributing to good vibes at the table and ensure that not only you but the other players seated are enjoying the game too.
What's the future of Live Dealer Casino online?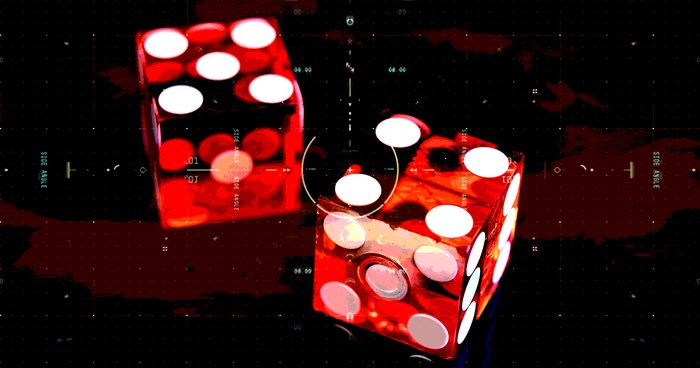 Can the live dealer casino games ever replace the traditional brick and mortar gaming?
Well, one thing that's certain is that these games have come a very long way from their modest beginnings. It might be difficult to believe that the games have already been around for a decade or so. So where is this going, one might ask? And what should you expect to see in the coming months or years? Leading live casino software developers are on the forefront of improving the overall experience. Here are some of the changes to expect in the foreseeable future.
Custom Live Dealer
A more customisable gaming experience is essential to both the player and operator. We should expect shortly that the live dealer games will be customised to include a choice of decks or a more personal gaming experience to suit specific player requirements.
First Person Gaming
This is a new feature that was unveiled by Evolution Gaming at the ICE Totally Game in 2018. Starting off with the company's immersive 3D roulette game, you can opt for the 'Go Live' option and continue playing the game in live dealer mode.
Lucky Numbers
Is featured in the company's Lightning Roulette game, which is an extension to the traditional live roulette. In addition to the usual outside and inside bets, numbers starting from 1 – 5 are drawn randomly on each game. Potentially, players have the chance of winning more.
Virtual Reality
Virtual Reality Casinos have been in existence for a few years now, but we are yet to have a fully immersive, fully stocked platform. NetEnt have also incorporated some of their famous video slot games for VR, but they are all still in the trial phase.
Live casino and virtual reality are a perfect match, however. The main idea behind live dealer casino games is to immerse yourself in the brick and mortar setting. So why wouldn't you put on a headset and immerse yourself in the centre of the action, up close with the croupier, and watch as the dealer deals the cards?
Headsets such as Google Daydream and Samsung Gear are affordable enough to make VR Live Dealer gaming a reality. All that you need is compatible software to get on board.
Dual play (Vic)
What makes live dealer games more popular among players is that it places the player into the centre of the action without having to step away from their home or phone. However, you can't join in on the other player's momentous wins or see who you are seated with at the same table. But with the Dual Play Roulette– Is a game still in the trial stage. Dual Play roulette lets you join other players from any location. The casino has set up the Vic tables with multiple Hollywood like cameras, giving you different options for viewing the action.
We emphasise that the live casino industry is still very much still in its infancy. It needs semi-decent equipment on the side of the player; free play gaming isn't yet an option, and there are limited languages options available.
But as far as game usability is concerned, the industry has seen plenty of leaps going forward. Dual play, virtual reality, and improved HD streams ensure that the player has a better gaming experience in general. It is expected that more people will start playing these live dealer casino games when prizes and stakes become more inclusive.
In January, Evolution Gaming announced their first Live Texas Hold'em progressive jackpot which is approximated to be worth €50,000. Possibly, this represents the first step towards bonus and side bets for players gaming on their smartphones and PCs.
The industry has had progressives for years now – especially for table games and video slots – so it's very natural for live casino games to join in the fun.