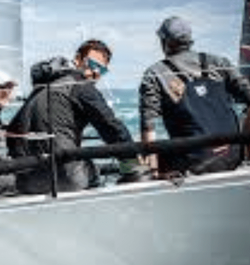 With more than a decade of experience in the online gambling sector, Anton Za is the perfect person to guide GambleScope.com into the future. He is the co-founder and owner of the website and keeps a direct implication in each of the activities on the platform. His vision is carried out with the help of an entire team of gambling experts to make sure that the website lives up to the high standards that players have come to expect. The hands-on approach has helped turn GambleScope into one of the top destinations for gambling guides and professional reviews.
The extensive background of Anton Za goes back quite a while and the experience accumulated over the years is the greatest asset that GambleScope.com brings to the table. Behind the successes, Anton is also a real player who enjoys a variety of online gambling options. From slots to blackjack, casino games have always had a soft spot in his heart. However, poker is often the go-to game given the thrill and excitement that comes with playing for real stakes against experienced opponents.
Being a player first and an entrepreneur second has really helped the CEO of GambleScope.com make the platform very user-friendly. The focus is clearly on the customer and all of the resources accumulated are meant to help guide players towards better results and more winnings. In other words, we can say that Anton Za has created the perfect gambling hub by simply asking the question "What would I like to find on the site as a player?" and then making sure that all bases are covered in the answer. Needless to say that the platform will not remain in its current state and that it will continue to grow and improve along with the industry. Anton has stated multiple times that he strives for perfection with its company and projects.
We expect great things to come in the future and we would welcome you to join the community led by our owner and co-founder.
In closing, we would like to leave our visitors with a few words from Anton Za himself: "I would encourage everyone to look beyond the stigma and reputation of gambling options for just a second. The industry provides a great level of entertainment and the experience can be very thrilling. While each player dreams of winning big, I truly believe that GambleScope.com can help make that a reality with its targeted guides, tutorials, and reviews. You too can learn the secrets that only a few experts would be willing to share!"
Last Updated: Jul 27, 2021