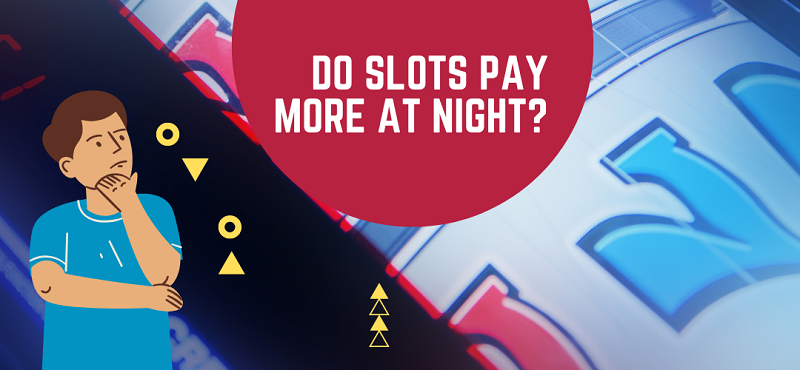 Although we play slots primarily for fun, we also want to make some good money out of it. That's why people want to play these games when winning big is more likely. And this begs the question, do slots pay more at night? We scoured the internet, interviewed several slot analysts and tested several slot machines at night to compile this article.
We won't beat around the bush. From our findings, we concluded that no, online slots don't pay more at night! Here's why.
Online slots use RNG software
As long as you play in a legit online casino, all outcomes are random. Slots use Random Number Generators to determine which symbols will land on a particular reel. We won't get into the technicalities of how these RNGs work, but every spin will have a different outcome regardless of the time of day.
These results are independent and always unpredictable. The software doesn't factor in the number of players currently in action or how many times that slot game has paid out. Lastly, each slot game has an RTP or hit frequency that remains constant throughout. It doesn't increase at night, or any time for that matter.
Online slots never get hot or cold!
You can't really identify the peak hours
There's a popular belief that casino games, not just slot machines, pay out more at night. But this argument is only based on physical casinos. Before the introduction of online gaming sites, land-based casinos were the only entertainment venues for gamblers.
Because people were busy with their jobs during the day, these casinos opened in the evening and ran till late at night. So, the peak hours were between 8 pm and 2 pm. That's when many gamblers were on the floor.
Usually, when many people play a certain game frequently, winning probabilities grow. That's why slot machines in brick-and-mortar casinos pay more at night.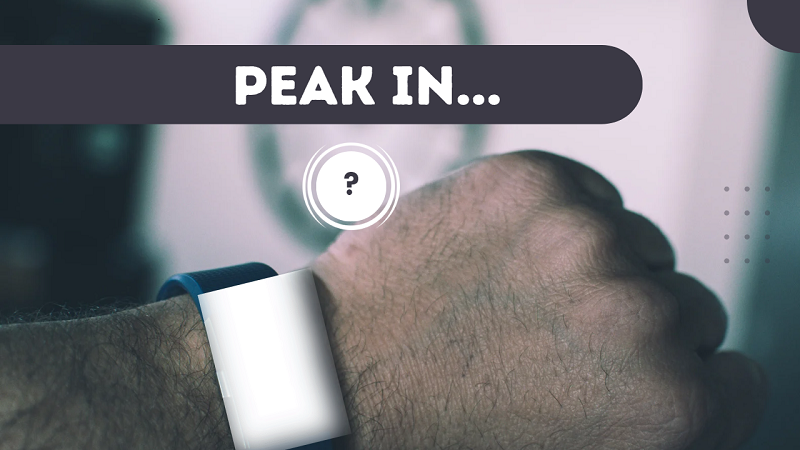 Unfortunately, you can't tell the peak hours in online casinos. Players can log in and play at any time. Besides, these gambling sites accept players from all over the world. A little geographical studies here, but we know countries may have different time zones. If it's daytime over there, it may be nighttime over here.
So, you can't tell when the casino is busy. That nullifies the argument that slots pay more at night. But if that's the case…
What's the best time to play online slots?
We won't lie to you. There's no clear-cut answer to this question. That's because it depends on your preference. If you can identify a casino's busy times, that's when you should play. But it's difficult, as explained above.
With that understanding, here are some suggestions on when you should spin the reels.
Slot Tournaments
Remember what we said about peak hours? The chances of winning big grow when more players participate. Slot tournaments are the best medium to get these numbers.
Online casinos hold tournaments regularly (daily, weekly or monthly). The goal is to increase participation on the platform. You earn a point for every spin made for a particular stake. At the end of the tournament, top players will get their piece of the pie.
The prize pool is announced before the tournament begins. So, you'll know upfront what you can get. Because it's a tournament, players with the highest points win. You'll therefore need to play as much as you can within the set time. Remember, the house must always win, so the odds are against you.
Promotion Day
As a gambler, you cannot afford to forego bonuses. They give you a chance to win real money without risking much from your pockets. In slots, casinos give out free spins. They are usually attached to reload bonuses. Nonetheless, you can use both the extra spins and bonus funds on slots.
The best time to play online slots is on bonus days. Make the required deposit, grab those deals and spin the reels! You can win more without spending much.
How to increase your slots winnings
Whether slots pay more at night or during the day, every player wants to increase their winnings. Slots are games of chance, and no amount of skill can guarantee wins. Nonetheless, you want to ensure that you win a significant prize when lucky. Here are some ideas on how to make that happen.
Play high-stake slots
Play slot games that allow you to bet big. If it's your lucky day, you'll take home massive wins. But this won't be useful if you place the minimum possible bet.
This takes us to the next point.
Max your bets
Should you win, the stake determines how big the prize will be. The higher the amount, the bigger the win. For the highest wins, place the highest possible bet and spin the reels. This will put you in a better position to win big should you trigger the game's bonus features. Go big or go home!
Open all paylines
Unless the game has fixed paylines, go all in. You don't want to miss an opportunity just because only one payline was open. It's like staking $10 while the slot accommodates up to $1000 bets. If you land a winning combo, the prize won't be that big.
If the slot has bonus features such as free games, opening all paylines becomes a necessity. You never know when an opportunity will come.
Play games from popular providers
Just like big casinos pay out more, games from popular providers pay out frequently. Many players are already playing their games, so winning is more likely.
But that's not to say you will win big or win in the first place. These are games of chance! Besides, the RTP doesn't change with the number of participants.
Good luck
In a nutshell, online slots are independent of the time or day of the month. Their payouts are random, but that's not to say you can't increase your chances of winning big. We have discussed some tips above, so implement them. Remember, one tip won't work without the other. Combine them for the best results. Most importantly, play responsibly!