As internet gambling is gaining more popularity, an increased number of individuals are seeking to participate and have fun from the comfort of their homes. However, accessing some platforms might not be that easy since gambling is banned in many countries.
This is where a virtual private network for online gaming could help. A virtual private network, more commonly known as a VPN, hides your IP address and encrypts your internet connection. Doing so allows you to access blocked online gambling sites from anywhere on the globe.
In this article, we will briefly describe some of the best VPNs available on the market nowadays. Moreover, we listed the best VPNs for online gambling so you can easily make your choice:
Express VPN

NordVPN

IPVanish

Private Internet Access

Surfshark

CyberGhost

Mullvad VPN

Hotspot Shield

TorGuard

Trust Zone
VPN For The Best Casino Experience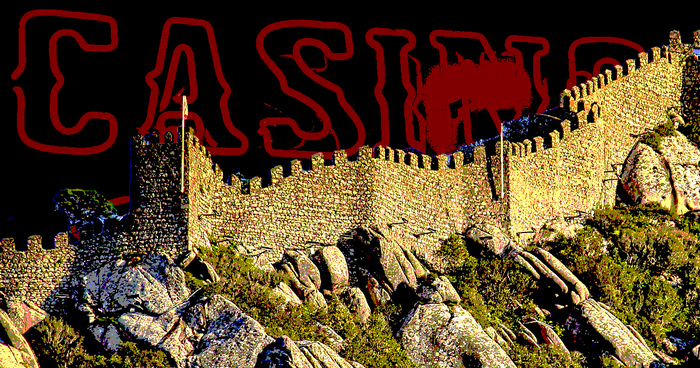 Those who use VPNs know that they are valuable tools for protecting your privacy when being active on the internet. Even the finest VPNs, though, might obstruct your connection to the point that your favourite casino game becomes sluggish or unplayable. However, in this article, we provide convenient solutions to allow you to stay in the game while maintaining control.
Still, many ask themselves why an online gambler would need a VPN. While privacy and security are certainly the main concerns, VPNs can help gamblers even more. For example, you might want to access your favourite casino to claim exclusive bonuses - and here's when VPNs come in handy. Consider checking our listed VPN apps that will make your casino experience more pleasant.
Starting from the best, Express VPN's commitment to anonymity is admirable, and its network of secure servers indeed outperforms the competition. However, those who do not require global access may find the cost somewhat high. Nevertheless, it's certainly the best VPN for online gambling.
Furthermore, Express VPN offers top-of-the-line security features like DNS leak prevention and a kill switch. Stealth servers also keep ISPs and the government from knowing what you're up to online. This makes it an excellent option for anybody who wants to unblock betting websites and applications prohibited in their area.
Regarding more details, Express VPN provides servers in 94 different locations, allowing you to access almost any bookmaker's or casino's website you can think of. All in all, it's an excellent VPN for playing your favourite games online. Moreover, if you're uncomfortable with the price, you can test it risk-free with its 30-day money-back guarantee.
NordVPN combines top-tier security and other privacy features into a sleek client powered by cutting-edge VPN technology. It's often seen as a privacy behemoth with a rather hefty price tag. The company behind it is based in Panama, and it's a no-logs VPN service, meaning none of your activity is documented.
Furthermore, it's a reliable VPN that comes with apps for almost all devices, while it has robust encryption to ensure no one knows what you're up to. Of course, this makes it an ideal option for circumventing geographical limitations or placing bets in places where gambling is prohibited. The service also boasts excellent security measures and the ability to unblock web content from anywhere. As a result, it's one of the best VPN options for playing casino games and sports gambling.
IPVanish is a fast and reliable VPN with servers in more than five locations, making it an ideal choice for accessing foreign or banned gaming sites. It is a VPN service mainly located in the United States with a secure no-logs policy and reliable apps for desktop and mobile devices.
The owner behind IPVanish controls the servers quite strictly, which is beneficial in terms of both performance and privacy, implying that no third parties are engaged in the infrastructure. IPVanish also comes with a slew of additional essential security features to help you secure your online privacy. A kill switch, DNS leak prevention, OpenVPN encryption, and obfuscation are all included. This guarantees that you can wager online without worrying about being watched.
When it comes to wagering online, Private Internet Access has proven to be a relatively secure VPN service. In addition, it has been demonstrated in court that it does not retain logs, making it a good option for unblocking illicit betting websites and apps. Private Internet Access, more commonly known as PIA, is a reputable VPN service with servers in over 70 countries. It's a trustworthy VPN with safe applications for all platforms and excellent security features, so one can consider using it for betting online.
If you want to play at prominent foreign casinos, you've seen reviewed on the internet. But they aren't available where you reside. This VPN service has servers from all over the world. In simpler terms, it means that you can unblock sites in the United Kingdom, the US, the European Union, Australia, and nearly anyplace else.
Surfshark is widely known as the most affordable VPN for online gambling, but it doesn't mean it's less valuable than its more expensive counterparts. On the contrary, it is popular among users since it is swift and safe to use while being quite effective at unblocking online casinos and streaming websites.
In more detail, Surfshark is a British Virgin Islands-based VPN service. It is a safe virtual private network that is also one of the most affordable ones you'll find, with long-term subscriptions starting at less than $2 per month. Users adore it since it provides lightning-fast connections with robust encryption and a slew of sophisticated privacy features for quite an affordable price. It also has powerful OpenVPN encryption and a strict no-logs policy to keep your gambling activities undocumented.
CyberGhost is a modern tool protecting your privacy when gambling online as one of the largest VPN server networks. It could be rather expensive for some punters, as its monthly subscription starts at $13. Of course, longer subscriptions are cheaper, as CyberGhost offers a discount for monthly and annual plans. Overall, CyberGhost offers almost all features expected from modern VPNs, including hiding your IP online and encrypting your data.
Being one of the fastest VPN services, Hotspot Shield has over 600 million users and hosts servers in around 90 countries worldwide. Although it lacks specific features that other VPNs offer, Hotspot Shield makes up for it in the price, starting from $3 a month. It makes it one of the most affordable VPNs on this list, while it's as secure as others.
With server locations in over 50 countries, TorGuard is quite a reliable VPN service that protects you while gambling online. Sure, it may not be as packed with features as those holding the top of this list, but it does more than many gamblers need. You can hold eight simultaneous connections while using TorGuard, all for the price of $70 charged annually. You could also use the free version, but your browsing on the web may be limited or even compromised, but you can always try one of their premium plans.
Although it holds the bottom of the list, Trust Zone is undoubtedly not a bad VPN service. It was founded in 2014, and it has been offering users a secure way to surf online ever since. Currently, Trust Zone has 165 servers working in over 30 countries, so you can effectively mask your IP regardless of your current location. Still, this makes it nowhere near the most expansive VPN networks like CyberGhost, with servers in over 60 countries.
The Drawbacks of using a VPN for Online Gambling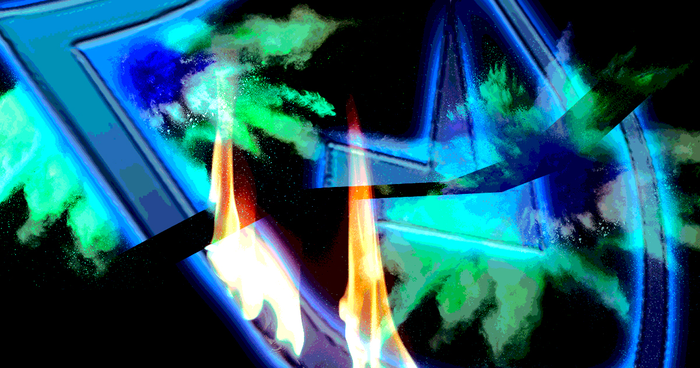 Users should know that despite the benefits they offer, there remain some significant drawbacks to using a VPN for online gambling. The use of a VPN is illegal in some countries and invariably transgress the terms and conditions of many online gambling establishments. You may still be required to supply proof of identity before opening an account and depositing money. Should you still have the ability to deposit money and play real money games, there could still be cash withdrawal issues. Some casinos may ask for proof of address and ID when you want to withdraw winnings, which could be a problem. Also, if it's found out you used a VPN to play games in violation of T&C's or country laws, at best, you can expect to lose your account and may be subject to legal action.
There are also some more practical drawbacks. VPN's can slow down your connection and are prone to more frequent disconnections. Suffice it to say, this would be a disaster in the middle of a high stakes game. Cheap and free VPN's should also be avoided. They are in business to make money. If they are not charging a subscription for the service, there is a good chance they are selling your data to third-party companies.
There are, of course, legitimate reasons why you might want to use a VPN. Perhaps you have an account with a casino in one country but are currently abroad in a region the casino does not support. In this case, you should always speak to the customer services of the casino operator. This will save you a lot of problems in the long run, should the casino discover you are using a VPN, or you want to make a withdrawal, for instance.
Conclusion
If you're playing with real money at an online casino, using one of the best VPN services is a small price to pay for the full range of casino features you'll get in return. While enjoying total gambling anonymity, you will have additional security and peace of mind while surfing. Regarding online casino gambling, it is highly advised you use a top-rated VPN. This is especially true if the casino site or a specific game is prohibited in your country's jurisdiction.
To summarize, if you're looking for a safe and secure casino website where you can play without fear of being blocked, checking out our list of the best VPN services. These virtual private network providers have all been tried and tested and found to be among the finest in a crowded sector. It would help if you considered giving them a chance before entering the depths of the gambling world.
Only for
Casino Name
Geo
Bonus
Key Features
Rank
Visit Casino