One of the toughest jobs in online casino must be customer services. Service reps encounter the extreme end of emotions during a Shift. In between general enquiries, they will receive calls from players who have won and want to know why it's going to take so long before they can withdraw their winnings. At the other end of the scale, they will speak to punters who have lost considerable sums and are just plain angry. Occasionally, they will talk to customers who have accepted a casino bonus without fully understanding the requirements. If you were a fly on the wall, you might just stumble upon a live chat that goes something like this:
Giasemi

hello why can't I withdraw my money? It says that I have an active bonus
Glenn - Support

Hi Giasemi

A bonus must be wagered 35 times before you can make any withdrawals, as is the rules of bonus usage. You must wager 35 times deposit + bonus. You can follow how much is left on your account menu. The amounts you see are multiplied 35 times to know what is left.
Giasemi

i dont understand

i did not ask to attach bonus to my profile

i made a deposit and i won why i can't take my win? because of this bonus?
Glenn - Support

You have selected yes want to continue with a bonus when you made the deposit.

Yes bonus must be wagered, not possible to make withdrawals without this being done first.
Giasemi

how i can use bonus? i should lose my money first?
Glenn - Support

You cannot use it unless you lose cash deposit, if that does not happen then you will wager the bonus until the money converts into real cash. Then you will be free to withdraw whatever remaining amount that you have on the account.
Giasemi

so is not reason to make big deposit because you have to play more money
Glenn - Support

Just play as normally, win or lose, every bet counts towards the wagering.
These are not my words. This is a transcript of an actual conversation that occurred between a customer service rep and a confused customer. This kind of misunderstand (so I'm reliably informed) happens frequently. And it happens for one of three reasons.
The player did not read the terms and conditions attached to the casino bonus.

The player did read the terms and conditions, knew there was a wagering requirement attached, but didn't understand what it meant.

The player fully understood the wagering requirement but didn't calculate the implications before making a deposit.
It would be difficult not to notice the big bonuses online casinos offer to win new business. One such reward, and usually the biggest, is the welcome bonus or new player bonus as it is sometimes called. This type of bonus is offered to entice new customers. Some casinos advertise 'FREE BONUSES' for as much as £/€/$1,000 and sometimes more.
To be clear, this is not the same as £/€/$1,000 free money. Casinos are not going to give you free money. You can't just use it to take a few spins on a slot machine and withdraw. Almost all casino bonuses and promotions come with a wagering requirement to prevent this from happening. If you don't know what a wagering requirement is you should read on because this affects everyone who plays online casino games for real money.
Wagering Requirements in Plain English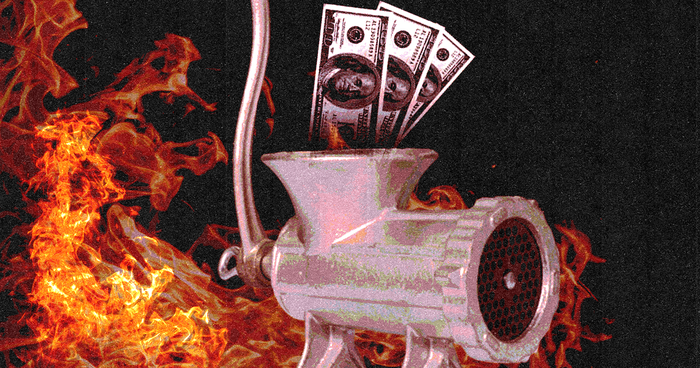 In plain terms, a wagering requirement is simply the number of times a player must play through a bonus before it is considered cash you can withdraw. To keep perspective, it is a good idea not to even look at it as real money. Until it is played through X number of times, it is not real money you can withdraw at all. In this respect, it is sometimes better to consider it monopoly cash until you have wagered it enough times.
A wagering requirement is attached to almost every casino bonus and promotion. The size of the wagering requirement (X) varies, it can be as small as X5, or as much as X60. Much depends on the casino's policies and the type of bonus. To further complicate the issue, some games are weighted differently. For example, slots may contribute 100% towards meeting the wagering requirement, but table games might only contribute 20%. This brings us to another important point to keep in mind. Just because a casino applies a reasonable X25 wagering requirement to the welcome bonus, this doesn't mean it will be the same on every bonus or promotion the casino offers. For this reason, we strongly advise that you read the terms and conditions for each one you accept.
The key takeaway to remember is free bonuses are not dollars in your pocket until it has been wagered (risked) it enough times.
How do you Calculate a Wagering Requirement?
Many people get the general idea of wagering requirements, but don't want to deal with the maths. That's understandable. But it's not as complicated as it sounds and if you are going to risk your money, you really ought to know it. So here are a few simple examples:
Example 1

Casino Bonus = £/€/$50

Wagering Requirement = X25

50 X 25 = 1,250

Therefore, you must wager a total of £/€/$1,250, and after this, it becomes real cash you can withdraw.

Simples right?
Now let's look at another example.
Example 2

Casino Bonus = £/€/$50

+ Plus money you have deposited = £/€/$50

Wagering Requirement = X25

50 + 50 X25 = £/€/$2,500
Notice in example 2 that the money you have personally deposited is combined with the casino deposit before it is multiplied by the wagering requirement. This is why you should read the T&C's attached before you make a deposit and accept a casino bonus. In example 2, you would have to wager twice as much before you can make a withdrawal.
How do Deposit Bonuses Work?
This small detail can make a big difference. It is worth noting that many welcome bonuses are given in stages, meaning a welcome bonus of £/€/$1,500 may be split over three deposits of £/€/$500. Typically, casinos will offer to match your deposit by a certain percentage. When a casino advertises 100% match bonus up to £/€/$ 500, this means they will give you the same amount in bonus for every 500 real currency units deposited.
Our friend Giasemi deposited 20 currency units, won and wanted to withdraw her winnings. she didn't realise that she could not withdraw winnings because her deposit was attached to a casino bonus. Her initial deposit of £/€/$20 now has to be wagered X35 (instead of X1) before she can bank it, which in this case equals £/€/$ 700, plus the bonus.
Should I Accept a Casino Bonus?
Now you understand wagering requirements, you might be wondering if you want a bonus at all. Despite their drawbacks, there are still valid reasons why some players love a generous casino bonus, even if they do come with strings attached. First of all, they give players more time to play with something at stake. That's more time to get familiar with different games and more chances to win big. Consider the benefits of landing a sizeable win early. It gives you a lot of playing time in the knowledge that much of the winnings could end up in your bank account. Also, many bonuses are bundled together with things like free spins on the slots. Everyone likes a free spin bonus. Also, if you stick to playing bonus credit on games with a low casino edge, like blackjack, baccarat or video poker, for instance, your chances of winning increases.
Final Conclusions
The situation Giasemi found herself in is not entirely uncommon. Many people accept casino bonuses with the notion it is free casino cash they can withdraw whenever they want. This is not true. It is a credit you have to play and win multiple times before it becomes real withdrawable money. This doesn't make them a bad thing and you still have a chance of making money. But it is very important you read the terms and conditions and familiarise yourself with the wagering requirements attach to every bonus offer. If you are still not sure what you need to do before you can withdraw after reading the T's & C's, we recommend you speak to customer services. They will break it down in simple language. When you fully understand what is required to profit, you are in a position to make an informed decision that's right for you.