How GambleScope.com helps Real Money Gamblers Profit from Casino Games, Sports Betting Wagers and Online Poker Tournaments.
The GambleScope website exists to help real money players get more value when gambling online. We do this in two ways:
Information and Education
Providing players with solid, well-researched information is at the centre of everything we do. We aim to help gamblers find the best sports and games to bet on, educate our community members on how to play and wager, and through the provision of expert advice on the ways to maximise profits from gambling.
Tools and Resources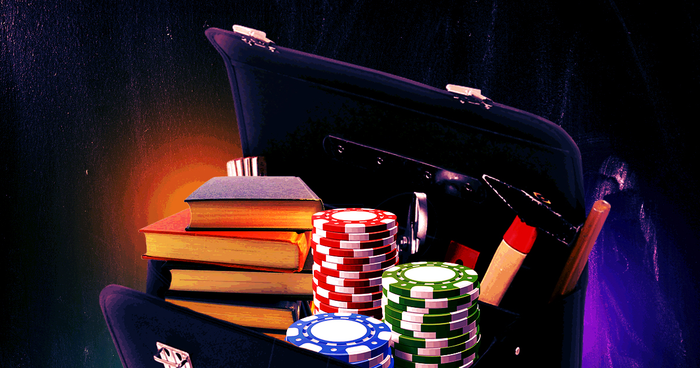 Deciding where to gamble online is no easy task. It is one of the most significant decisions a real money gambler will make and undoubtedly one of the hardest. Everyone has unique needs and preferences, and all betting websites have their strengths and weaknesses. Factor in the dynamic nature of the online gambling industry, with casino's and sportsbooks opening and closing on a weekly basis, and finding the best options to engage with becomes a real challenge.
For these reasons alone, most players will go by online recommendations and use a trial and error approach to finding the gambling sites that meet their needs. There is nothing at all wrong with this method, but it can be expensive and time consuming for a great many players.
GambleScope explores the internet to find the safest gambling options available to add to our extensive and growing database of online casinos, sportsbooks, poker rooms, and other gambling platforms. We help players by filtering out the sites that do not serve the jurisdiction they reside and provide search features to help users quickly find the best options online. Our expert review team compile in-depth reports on each platform and rate their performance in different areas compared with industry standards.
More information on How we Review is available here from our website.
GambleScope.com is a performance marketing and lead generation website.
We make our profits through affiliate links and advertising. This means that whenever a user signs up and makes a cash deposit at a online casino, sportsbook, poker room or online bingo hall that we are affiliated with, we will receive a commission payment. There is no standard rate; all partnership agreements are individual and unique depending on the terms offered by our affiliate partners. We also accept payment for every purchase made through our advertising networks. More information on affiliate marketing and how it works can be found here
For clarity and transparency, we declare that gamblescope.com is affiliated with every gambling platform reviewed found on this site.
This does not mean that we will affiliate with every gambling platform. GambleScope exists for the benefit of our gambling community, and we will only work with partners that meet our standards of a safe and secure gambling website offering players true value. Only when these conditions are met will we enter into a formal agreement and proceed to review and rate a gambling website.
The content and resources provided by GambleScope are entirely free to use by all. We do not directly charge users for any services found on this website, and there is no obligation whatsoever to take advantage of the recommendations promoted.
GambleScope leaves no stone unturned to bring our readers the information to help them make well-informed decisions and solid choices. Our community consists of researchers, professionals and experts with many years of industry experience in a broad range of topics relating to gambling. Our overriding aim is to inform and entertain our readership and the gambling community across the globe.
There are a number of initiatives we undertake to achieve these aims. First, we break subjects down into the different areas of gambling and offer how-to and strategy guides to help players find the right options and place the correct bets to maximise potential profits. We also look at the individual companies and platforms that have a strong influence on the industry as a whole. Our knowledge base areas contain in-depth articles on the essential subjects, and our news releases give the most up to date information influencing the gambling industry today.
We also wish to provide our community with the best tools and resources possible to put the knowledge learned to good use. For this reason, much of our efforts are of a technical nature concerned with building the features to help real money players quickly and easily find the best places online to wager on sports bets, bet on casino games, compete in tournaments against other gambling enthusiasts, and enter competitions.
Sure, there are many online casino review websites out there. It is a fair question to ask how GambleScope.com is different.
Experienced gamblers will have no doubt noticed, that most review websites will present their favoured online casinos and sportsbooks, tell you the best aspects (such as the size of the bonus they offer) and provide a link to the website in the hope you sign up and make a cash deposit. The more prominent sites may also provide additional resources and information regarding the platform, such as information on the games they offer, software providers they work with, and the banking methods their affiliate partners use etc.
The team behind GambleScope are real money players too. Our first priority is to keep players safe and away from trouble when gambling online. To this end, much research is done before we make any recommendation. Our second priority is to help players beat the bookmaker and overcome the house edge, which accounts for much of the content we provide.
Our platform goes beyond merely making subjective recommendations. We know that every player has different needs and requirements from a gambling platform, and the big brands do not always provide the safest and greatest experience for all players. Our reviews are entirely neutral and unbiased. We aim to provide the facts and ratings, comparing each area with the industry standard and present the best options available.
We have built GambleScope to make the entire process for finding the best options to play casino games and wager on sports as easy and as straightforward as possible, by providing the information player need, when they need it.
Our mission is to provide the best information and resources for the online gambling community and be a leading authority in this field. With this in mind, our users can expect many more features and developments to come.
In the years to follow, we will be expanding our team of experts to provide analysis and predictions in a greater number of sports, offering more breaking news in the world of gambling and we will be working hard on platform improvements to make the process of searching and signing up to online gambling sites as straightforward as possible.
GambleScope will be in constant evolution and will continue to seek partnerships with the safest and most reliable gambling sites available, offering players more variety and more choice.
We also hope to make GambleScope more entertaining with the inclusion of play for free demo games and make it easier for players to find these games at the online casino.
If you have questions we haven't answered on this page, please direct your enquiry to a member of staff by completing the contact us form here.
Online gambling platform operators who would like to add a casino or other gambling platform to the GambleScope review website can request inclusion by completing the form in the link provided here.