It is an unfortunate fact of life that not every casino or gambling institution is trustworthy. Indeed, plenty of people try to scam online casinos, so too are there unethical gambling operators trying to fleece money from unsuspecting gamblers. To counter the threat, gambling licencing agencies, official institutions and casino review companies with a vested interest in keeping players safe from rogue operators create blacklists. As the name suggests, casino blacklists are compiled by established credible sources to help players identify the online and offline gambling institutions they should avoid.
What is a Blacklisted Casino?
A blacklisted casino is often a rogue or scam operator that indulges in unethical practices such as influencing the outcome of a bet to their advantage or refusing to pay out winnings. Generally speaking, they mistreat their customers to gain an unfair advantage for financial gain.
It is not always easy to distinguish between a fair and legitimate operator from a scam. More often than not, we can only learn that a casino is not what it should be from customer complaints. When multiple complaints are received citing the same concerns, there is a legitimate reason for further investigation. Reputable institutions and agencies receiving these complaints will investigate further to prove the authenticity of complaints requiring proof. If the criticisms are genuine and valid, this invariably leads to the blacklisting of a casino.
Criteria used to Determine a Scam Online Casino
There are no hard and fast criteria to assess whether a casino site should or should not be blacklisted. Every regulatory body or online agency that produces a list has a unique set of standards it uses as a benchmark. Also, it is worth noting that these third-party assessors will only look at the casinos they come in contact with that have received multiple complaints. This means that there is no universal blacklist of every casino. Since there are dozens of new casinos launched every day across the globe, a single organisation cannot track every single one. For this reason, many blacklists are available online, and each one will be different. Nonetheless, a bad casino is a bad casino and will likely be flagged on more than one list.
Here is a typical example of the criteria agencies used to assess whether a casino should be blacklisted.
Unfair games and the failure to meet RNG standards
Cornerstone criteria to gain any casino license is fair games that meet RNG (random number generator) standards. Or provably fair games in the case of bitcoin casinos. Unlicensed casinos and those using unlicensed products can tamper with games to give the casino a significant and unfair advantage. This may manifest in practice games (for no money), giving players an edge and encouraging them to play for real money. Conversely, real money games can be manipulated to provide the casino with a significant advantage.
Slow and non-payment of bonuses and winnings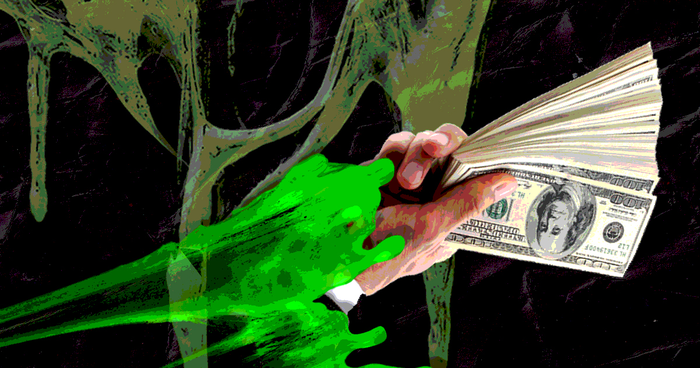 There are, of course, plenty of good reasons why a casino might be slow to pay out winnings. This is especially true if it is the first time a player has cashed out at a particular venue. The same can be said regarding casino bonuses. On the other hand, Rogue casinos will often use underhanding tactics to slow walk payment and sometimes, not pay winning at all. Not being paid winnings is every player's worst nightmare. It is also one of the leading causes of complaints about online casinos. The is no limit to the number of excuses a casino can manufacture to slow walk or not pay winnings. You should cease to play at any casino that does not payout promptly without a valid reason.
Unfair terms and conditions
Rogue casinos are well known for using predatory terms and conditions that are unfavourable to players. Unrealistically high wagering requirements on casino bonuses is just one example. Shady operators will go to any length to avoid a big payout, and frequent changing the terms and conditions is just one of the practices they will use when it suits them. This is why players should always read the terms and conditions before accepting a casino offer.
Non-payment of royalties to affiliate partners
Most casino review sites will blacklist casinos for non-payment of affiliate royalties. While this does not affect players directly, no review site can recommend a casino that doesn't honour its contracts. If this is how they treat their marketing partners, how might they treat their customers?
Lack of customer service and the failure to address complaints
All legitimate casinos provide dedicated customer support. Some are better than others in terms of the quality and timeliness of the support they supply. But if they want to be taken seriously, they must provide a means to support customers with difficulties and complaints. Lack of adequate customer support, inappropriate responses and in some cases, no customer support at all are all excellent reasons why some casinos are blacklisted. Many casino rankings rely on the quality of customer support. It is highly advisable to test customer support first before depositing money in a casino account. Though this does not guarantee that a casino is trustworthy, it does offer some degree of reassurance.
How to Avoid Blacklisted Casinos
With so many casinos available online, which one should you choose? Of course, it is fair to say that most people would give a blacklisted casino a wide birth and stick to a reputable brand or one that has a good track record given a choice. As mentioned earlier in this article, the only problem is that every site and authority has a different list of casinos that they have blacklisted. For this reason, one of the best ways to minimise the risks is to find a casino through a trusted source.
Good casino review companies do all the hard work in vetting casinos to find the most trusted and highly rated online venues. Some will even provide their own blacklists compiled and verified and provable customer complaints. Here at Gamblescope, for instance, we provide the means for all dissatisfied customers to lodge a complaint. If one or more claims are proven to be accurate, we will then add the casino to the offending site to our blacklisted casino list.