Poker Knowledge Base provides well-researched information and analysis on a wide range of topics relating to competitive poker.
Poker is not just a game of luck. It is, in fact, an equal balance of luck and skill that is required to succeed in this game. A very good poker player can win hands with the worst cards in much the same way an inexperienced player can lose hands despite holding the best cards.
Our poker strategy tutorials are designed to help players of all levels improve their game by highlighting the essential aspects of gameplay and strategy when seated at a table online and offline. Tutorials are broken down in stages, available for beginners, experienced, and advanced players offering invaluable advice from expert players to help you take the game to the next level and win more and more often at the poker table.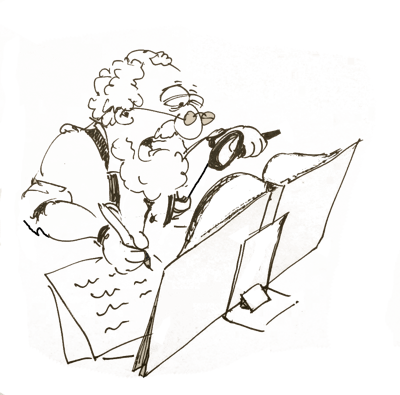 The information available on this page aims to inform and educate players of all levels on subjects such as how to play, what to play, and where to play online poker to get the best advantage when playing real money poker games in any environment. We hope you enjoy reading the material to be found on this page which is broad in scope.
Poker in its many forms is a social game enjoyed by millions of people worldwide, which combines equal measures of skill, luck, and strategy. This page aims to assist players in the processes of learning to play the game and improve on the skill already acquired. Here you will find some of the best resources available on the internet to help players understand and master the game, with our top picks for the best tournaments to enter and where you can find them online. The FAQ section answers some of the most common questions aspiring players ask about learning poker.
Our Poker Game Guides give aspiring poker players an understanding of the basic concepts, rules, and tips when playing Hold'em, Omaha, Stud, Razz, and Horse, amongst other popular options.
Know the Language of Poker
Do you know the difference between No Limit and Fixed Limit Poker? A Three bet to an All-in bet, or how about the difference between an inside and outside straight draw? If you have ever played at a poker table, you will be aware of the endless amount of terminology used to describe games, plays, and situations.
The game has developed its own language, and to progress, players need to learn and understand basic poker terminology. Our Poker Dictionary is an easy to use reference which explains the meaning of the most important words and terms used within the game.
Poker Strategy Tutorials: Beginner to Pro
In much the same way as chess, poker is one of those games that is easy to learn but takes many years of practice and experience to master. Our Poker Strategy Guides written by the vastly experienced poker professional Magnus Martin , provide useful advice for anyone looking to improve their skills and performance in the game. They are designed to arm players of all levels with insightful knowledge in areas such as betting strategy, playing styles, and game psychology, which although focussed on Texas Hold'Em and Omaha, contain principles which can be applied to any competitive variation of the game.
Put Your Knowledge to the Test Playing at the Best Tournaments
Put your poker skills to the test and play at the best tournaments on the planet. Media coverage of the game places much emphasis on the major tournaments with top players competing for the biggest prizes. We look at the events the pros prefer to enter and provide commentary on when and where they are held, the buy-in costs, and explore the ways in which you might participate for free.
Our poker tournaments and events section is a must read for any serious competitor with ambitions to play against the best players around the world and win serious prize money.
Learn to Play all the Best Variations of Poker with our Collection of Game Guides
Once you understand the poker hands and basic rules, it is very straightforward to adapt your game to learn and play the many variations available.
Texas Hold'em is by far the most popular variation of poker played worldwide. The game attracts a significant proportion of media attention focusing on the prominent poker personalities and celebrities playing at the major worldwide tournaments, such as the world poker tour (WPT) and the world series of Poker (WSOP).
Despite the domination of Texas Hold'em, it is not the only game of poker in town. Other variations of the game such as Omaha, Stud, Draw, and Razz, and their subsequent variations, are also hugely popular in the online and offline poker venues around the globe.
As any experienced player will tell you; a good understanding of multiple variations of poker helps players to become more grounded in the game.