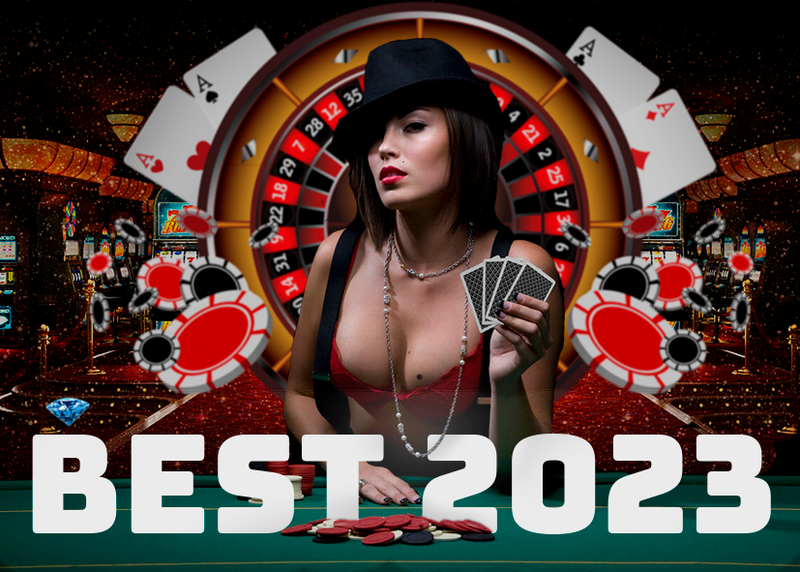 Online gambling, also known as iGaming, is one of the fastest-growing industries in the 21st century. Game providers are constantly developing new ways to gamble, introducing innovative features with increasingly higher potential payouts.
Today, you'll get to know my expectations regarding the future of iGaming. From improving fan-favourite mechanics to introducing new game modes, here are the casino games that will prevail in 2023.
Slots
Slots have always been one of the favourite games of online gamblers. The sheer excitement of landing a high-paying combination is unmatched. Not to mention that slots are often linked to the highest payouts ever seen at online casinos.
Lately, top-rated providers have focused on developing new mechanics and ways to play. Even though some of these will eventually be highly successful, players may stick to tried and tested game modes in 2023, such as Megaways, InfiniReels, and jackpot slots.
Megaways slots
Megaways is one of the most critically-acclaimed slot mechanics of all time, and the way it works is quite simple. Every spin, each reel is assigned a set number of rows, usually between two and seven. At the higher end of the spectrum, you're looking at over 200,000 ways to win.
The mechanic was created by Big Time Gaming in 2016, who quickly licensed it to other providers. This makes it one of the most common yet potentially rewarding slot mechanics, and that won't change anytime soon.
InfiniReels slots
InfiniReels is a proprietary slot mechanic created by NetEnt, one of the world's largest iGaming providers. Currently, there are only three InfiniReels on the market – Get The Gold InfiniReels, Dragon's Fire InfiniReels, and Gods of Gold InfiniReels.
Unlike Megaways, which adds rows on each reel, InfiniReels adds more reels into the mix. Each consecutive winning combination creates an additional reel, which can technically lead to an infinite value if you get lucky.
Jackpot slots
Jackpot slots will never go out of fashion. Take Mega Moolah, for instance. Although released in 2006, this exciting jackpot network by Microgaming is still among the most popular. The reason is straightforward – Mega Moolah slots are responsible for the highest wins of all time. Some players even managed to attain wins upwards of $20,000,000.
However, everyone wants a piece of the pie. As such, more providers will work towards the development of new jackpot slots. We could also see the addition of more local networks, such as Microgaming's Canadian version of Mega Moolah - Maple Moolah.
Live Casino Games
Live casino games are one of the industry's biggest hits. Launched in the late 2000s, these games quickly rose to stardom thanks to their immersive atmosphere and highly social environment. Players no longer had to play boring table games against RNG-based algorithms.
The latest developments in live casino games were seen after the introduction of 5G. Due to the larger bandwidth, providers can now stream games at a higher quality than ever before, which takes the excitement to a new level.
Roulette
It's undeniable that the devil's game will always be popular, whether you're enjoying it at a brick-and-mortar casino or online. In recent years, providers revolutionised the concept, introducing new mechanics and exciting payouts.
For the sake of example, let's consider Lightning Roulette. With every spin, numbers on the wheel can receive random multipliers of up 500x. It's easy to see how such a simple mechanic can add a new layer of depth. Let's hope 2023 improves an already fantastic game.
Blackjack
Live dealer blackjack games don't benefit from ludicrous multipliers. However, they remain one of the most played casino games, and 2023 won't be any different. In this scenario, our case study will be Infinite Blackjack.
Infinite Blackjack has one significant difference from traditional games – the number of players is potentially infinite. It also includes side bets, such as Any Pair, 21+3, Hot 3, and others. I expect a few exciting variations to hit the market soon.
Game shows
Who doesn't remember watching The Price is Right when they were younger? Luckily, you can get the same thrill at an online casino. iGaming providers, especially Evolution, have managed to create highly immersive game shows that are often considered the ultimate gambling experience.
The list of popular live game shows is huge. We're talking Monopoly Live, Monopoly Big Baller, Mega Ball, Dream Catcher, and many others. 2023 might even surprise us with a few more additions.
Other Games
It's expected that 2023 will offer more than slots and live casino games. Next year, I think we'll experience the most significant innovations ever seen in iGaming, especially in crash and virtual reality games. Check my thoughts below:
Crash games
Crash games are so unassuming that it seems they could have been created 10 or 20 years ago. But that couldn't be much further from the truth. These games usually rely on blockchain to verify and authenticate transactions, proving every round is fair through a concept known as "provably fair".
These games are most commonly seen at crypto casinos, but I think that's expected to change as we get into 2023. Major online casinos have already started offering versions of these games without the need to bet using cryptocurrencies.
Virtual reality games
If you're aware of the crypto world, you've probably heard about the Metaverse. But did you know there are several plans to add online casinos to this digital world? And trust me, we're very close to that reality.
Some game developers are already coming up with working versions of virtual reality games where you can walk among hundreds of slot machines and table games. Reputable poker site PokerStars even runs its own VR poker rooms. Imagine being at a complete virtual casino and interacting with other players simply by strapping on a VR set!
Conclusion

The technological advances seen in the last few years may skyrocket in 2023. At the same time, some already popular game types will remain trendy. Therefore, 2023 has enough room for every type of game, from classic slots to next-generation titles. I can't wait to see what 2023 has in store. What about you?