When you sit down to play, the first thing you'll see is an appealing game design and graphics. From below, it's a big city hinting at the game's monopoly as we soar above the sky on a zeppelin.
At first glance, the game is quite simple; there are 19 green balls, 1 gold, and 8 red balls in a round apparatus. We win when the green balls fall out; when red balls fall out, we lose.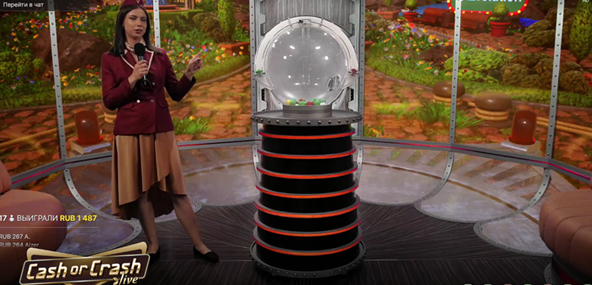 Every time the green ball is drawn or when the shield breaks. We'll have three (3) options to choose from:
1. Continue the game and risk 100% of the bet.
2. Split your winnings, take 50% and leave the rest to continue playing the game.
3. Collect all the winnings and end the game.
The game has 20 levels, and if you pass all these levels, you can get an 18,000x multiplier. Even better, when the shield is broken, the multiplier can reach a mind-boggling 50,000x.
With proper luck, even a $1 bet can hit big wins. Notably, the game's RTP is over 99%.