Online slot game provider Mancala Gaming was founded in 2019 by industry professionals who share a vision to create something unique. Based in Prague, the company specialises in slots and dice games only. Consequently, you will find no casino table games or specialties amongst their portfolio, consisting of 32 slots and 1 dice game. Their high-performance software is designed to appeal to all players, including unique bonus systems and engaging gameplay with attractive themes. Themes center around traditional classic fruit symbols and fantasy adventure.
The average return to player percentage (RTP) for a Mancala Gaming slot is 95% but can fluctuate to some degree from title to title and different online casinos. While this is not the highest RTP you will find online for a slot game, it falls within an acceptable threshold. All games are RNG tested and certified, meaning that they are proven to be fair and reliable in terms of the random outcome of each spin. Mancala slot games are enjoyable to play with plenty of innovative features and creative elements.
Here is a list of the top 10 Mancala Gaming slots available to players in many of the world's most popular online casinos.
Portal Master
Portal Master is a captivating slot game with 1024 ways of winning. You win when three matching symbols are arranged in the same reel consecutively from the left. You are given an energy sphere whenever a wild appears to help play for money. The three spheres include; low-level energy spheres, mid-level energy spheres, and high-level energy spheres. Trading two mid-level energy spheres give you free spins, which is an exciting feature in this game.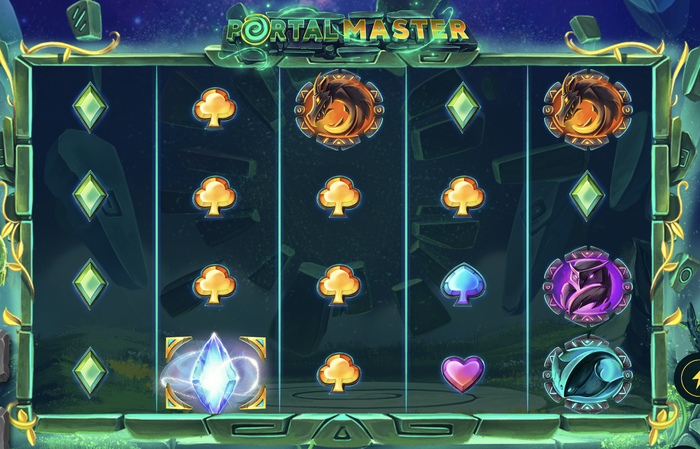 When you play for money in this slot, energy spheres and scatters offered in this game can help you succeed. Scatters combined with energy spheres make winning easy. You can save energy spheres to trade later and have better wins. Bonuses and free spins are activated by energy spheres making this the unique feature in this game to use as a winning plan. Using the elements of portal masters when playing will give you impressive results.
Starwins
This online slots game follows the traditional concepts with five reels, three rows, and ten pay lines. Standard face cards each represent one of the twelve-star constellations. Starwins has one bonus game that triggers whenever a winning combination occurs. The bonus game has a player decide whether to wager their winning on which of the two characters would come up on top. A win means the multiplier increases for another chance to increase the wins. A loss means that the player forfeits their winnings. A player who wants to make the most of their casino deposit can play the odds in the bonus game. The bonus game can trigger at any time a line wins with the bonus icon. A player can either multiply the chance or walk away. Perhaps one of the best risks is to play the game with the low wins with the opportunity to get higher wins. The multipliers for the bonus game include x2, x4, x8, x16, and x32.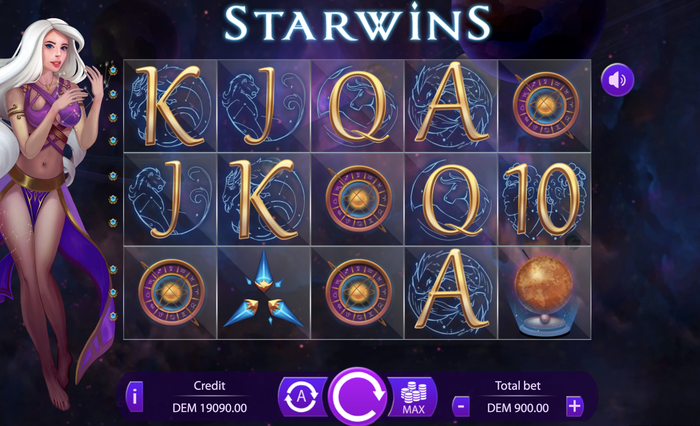 Coco Tiki
Coco Tiki is easy to play and suitable for players of all skill levels. The game has five paylines and three reels in a three-by-three structure. X is used to mark the spot. For Coco Tiki Slot, the X is the Wild Symbol, and it usually appears during the bonus round. It can be used to replace different symbols to help the player win using combos. It can also be a Sticky Wild Symbol. You'll like Coco Tiki Slot since the game offers a unique experience. The players usually receive bonuses, and you can quickly grasp the basics. It is safe to say that the game is good as it is. Some of the improvements that would be preferable include enhancing the graphics and adding more bonuses. For instance, there can be a welcoming bonus for new players. There also needs to be an improvement in the RTP rate. Nonetheless, the game is highly recommended as it is.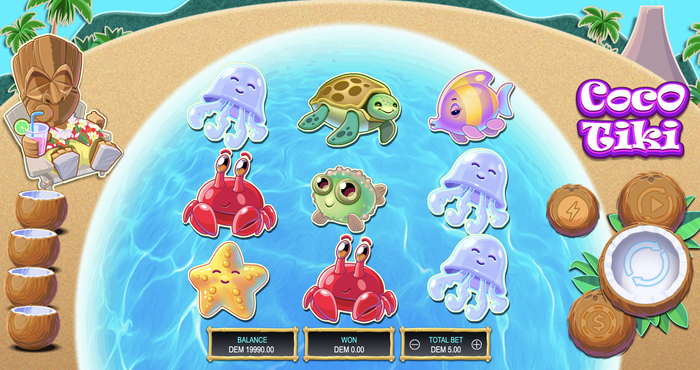 Cherry Bombs
Cherry Bombs slot offers explosive gameplay. Designed by The Art of Games, this slot game plays like a virtual arcade game that can be refreshing when you play for money. If you like the conventional exploding fruit slot game, this is the option you want. This online game is a simple one, three reels and five paylines give you the chance to make 10,000 coins on a single spin.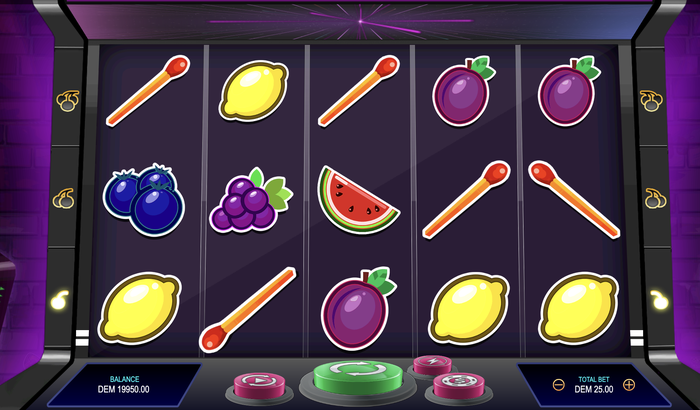 It is somewhat simplistic, but that's what makes it so attractive. Plus, there is the chance to win 10,000 coins. The jackpot is when you get three coins and a Bang, Baf, and Book symbol. It must be in this exact order to get the top jackpot. Of course, there are many other ways of winning too. The size of the prize is proportional to the bet. So the larger the real money bet, the bigger the win could be. There are no free spins or reward options here and no giant wins either. Just simple gameplay with a chance to win some cash on each round.
Zero Day
The Zero Day casino game has a great theme. You get to meet sci-fi heroes like Samurai Tokameda, the graffiti girl, Bunan, the monk, and Bones, the shooter. These characters help you make big wins. It is easy to play the game and suitable for all skills. The game does have a 95% RTP, but there is a low maximum win of only 270x your total bet. Even so, the game is a lot of fun to play.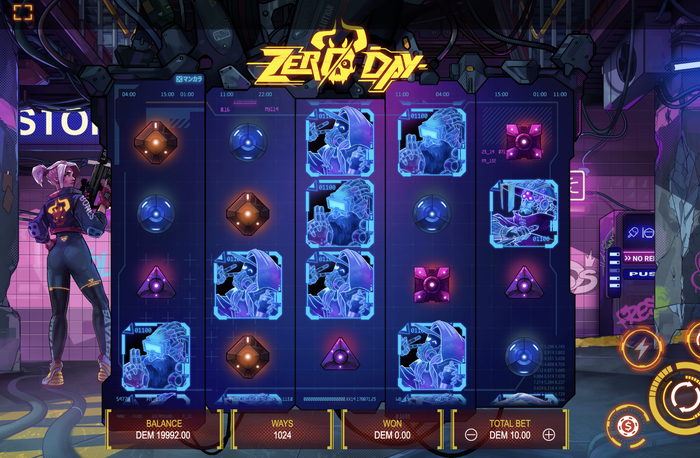 Zero-Day is here, and the world as we know it no longer continues. Things are different, things are chaotic, and you need to make choices to survive. This casino game has excellent graphics and many appealing characters. Zero Day has big wins with numerous Wild Symbols, Multipliers, and a Pick a Box option that gives you free spins where you could win real money. Wild symbols appear on reels 2, 3, 4, and 5 and function as a substitute for all symbols but exclude the Bonus Symbol. Wild characters give you a better chance of scoring a big win or making winning combinations for smaller wins. The multiplier doubles the winning and appears only on reel 5.
Wicked Heart
The Wicked Heart Game centers around this theme with a real money win potential of 5000x your bet. It is a simple game and perfect for new players as it is easy to understand. Keep in mind that the game has ten paylines, so the bet you make is X10. The skull symbol is the highest paid win, followed by the ring with serpent eye, sacrificial chalice, book of incantations, and A, K, Q, and J. The wild symbol appears as a broken question mark. The heart symbol has special powers. Wicked Hearts has just one bonus feature and a decent win, but it isn't a fascinating bonus. When you land on the blazing Heart with x2 displayed, the bonus launches. You see two characters: a male devil and a female devil. Choose one of them and try to beat the other. If your opponent wins, you lose your winnings. The game is well designed, but there aren't that many bonus rounds and winning the jackpot is tricky.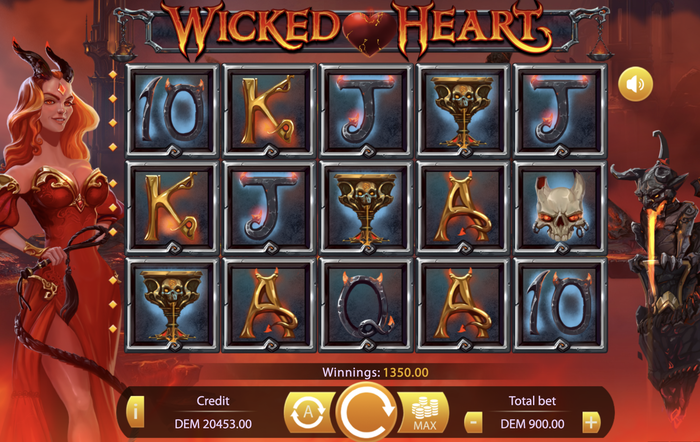 Casinonight
Casinonight is a video slot with a 5x3 reel configuration with 15 paylines. The gameplay is pretty straightforward. You can earn up to 3060x your wagers by combining symbols to produce 15 winning lines. It also has an RTP(Return to Player) of 95%. Due to its low volatility, it is an excellent place for beginners with its free bonus games.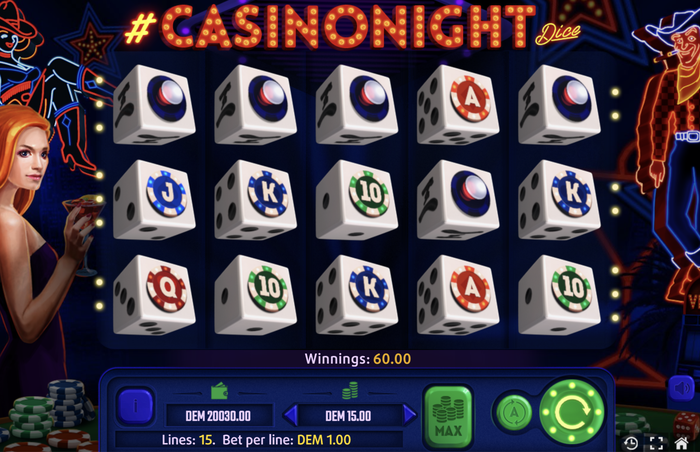 The game includes features such as The Wheel of fortune, where you can multiply your winnings up to four times. A Wild substitution that lets you stand in for any symbol to create a winning combo. A Free spin, a Question mark, and Puzzle pieces also increase your chances of getting up to 10 free spins. There are also things you can do to increase your chances of multiplying your winnings. For example, you can improve your winnings on the Question mark feature by guessing three matching cards out of the 16 card grid. A correct guess can multiply your winnings by up to 100x.
Monster Thieves
Do you want to play slots that are simple to understand but still offer the excitement of winning big? Then Mancala's Monster Thieves is the slot for you. Monster Thieves is a 1024-ways-to-win type of slot featuring Wilds, Multipliers, and Bonus symbols. You can win up to 95 free spins with multipliers up to x9. You can trigger the "Thief Mode" feature with free extra re-spins, and the "Thieves Mask" feature during those spins, which gives you the chance to earn additional wins. The game features multipliers and jackpots, one of which has payouts of up to 270 times your bet.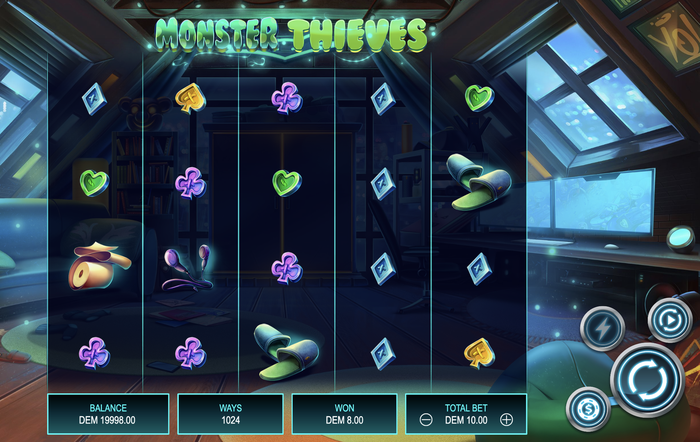 The rewards are great, but some gamblers will be more interested in the payouts than anything else. Luckily, this slot doesn't disappoint — high-value symbols can lead to significant payouts for 1-3+ per pay line. Add in ten winning combinations across a total of one thousand twenty-four lines, and you have a superb return on your investment.
Power of Guns
The power of guns slot gameplay structure includes five reels, three rows, and 15 pay lines. The bonus features of this game are impressive. You get to increase your winning prize when playing due to the availability of 3 bonus games. The game features a special symbol, the wild, and nine regular symbols. A missile represents the Wild symbol, and you have the power to switch the symbol with other familiar characters of the game. The three games bonus includes one collecting pieces of a puzzle to win free spins. Guess the card bonus that has multipliers of 100x when you win. The Radar symbol takes you to the Fortune wheel game to play across four spins with the power to multiply your winning 4x if you do not lose. Having low volatility means you will win prizes frequently. You have to land symbols in a matching combination on the game when you spin to win, and this can be made possible with the game's bonus features. Using the wild and multipliers bonus features to win is something you will love in this game. The high range of betting amounts makes the game suitable for high bet gamers and those on a budget.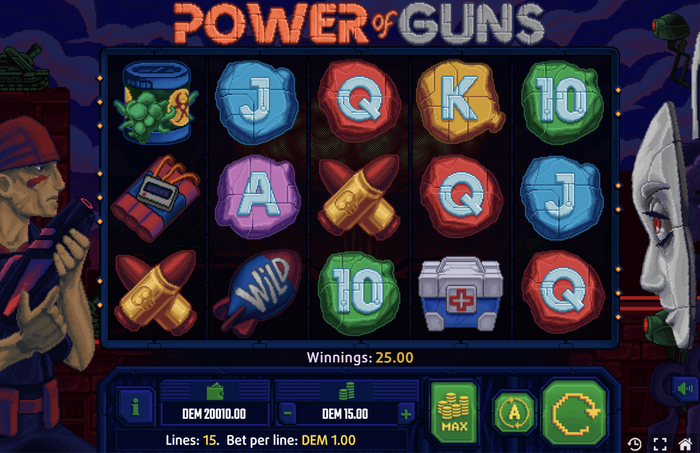 Brazil Carnival Slot
If you are a player who enjoys engaging games with entertaining graphics and sound, then you will love Brazil Carnival. This party-themed five-reel four-row game is enjoyable and rewarding to players. The volatility of the Brazil Carnival is low, and it allows players to win real money often. In this slot, you can substitute the wild bonus for other icons to help you succeed. A pick a card bonus appears on the reels when you play. You can also win free spins when you land on scatters. You will get several options per spin of the reels. Winning requires you to match three, four, and five symbols from left to right or vice versa. It is essential to match the symbols to get the cash prize you aspire when you play for money. Max Bet button sets the gameplay to a higher cash prize after a spin. Make use of the bonus features to increase the winning chance. The bonus feature of Brazil Carnival increases the number of spins you pay and thus makes winning chances high. The double pay line is another impressive feature where you get to be awarded the highest cash prize you win.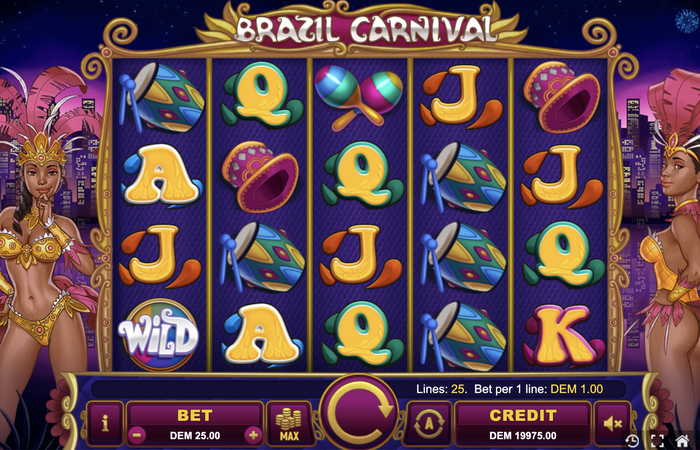 Mancala Gaming Casinos
Find the best Mancala Gaming casinos available to players in your country today:
Only for
Casino Name
Geo
Bonus
Game Providers
Key Features
Rank
Visit Casino
Other Developers