Here is a selection of top WebMoney casinos reviewed and rated by our experts:
Only for
Casino Name
Geo
Bonus
Availability
Key Features
Rank
Visit Casino
Webmoney is one of the largest electronic payment platforms that was established in Russia. It has approximately 300000 active users and 1 million registered accounts. Webmoney acts like a guarantor for the payment just like the transfers made using an escrow or peer-to-peer systems.
How does WebMoney work
Webmoney allows you to make payments once you have a login and select the goods or services you want to purchase. You will be required to fill out the fields and select WebMoney as your payment method. You can click on the confirmation button to confirm the order before moving to the next item. If you want to withdraw money in the national currency, you go to bank transfer and log in with your details. Click on the transfer funds tab, specify the amount, and then click on transfer currency to authorize payment.
Fees and limits when using WebMoney
This payment method will not charge you any fee on making deposits. However, you can be charged a 0.8% transaction fee for payments. The good thing is that the maximum fee will not exceed 50 WMZ. However, you can increase your WebMoney limits by enabling Webmoney keeper Pro. You can do this by changing the management on the methods page and add Webmoney keeper pro. You will also use your WM keeper standard.
Sign up in WebMoney
Signing up on WebMoney is easy. All you need to do is click on sign up and enter your number in an international format. You'll be required to provide your phone number because of the safety of your transactions. Next, enter your personal information correctly. Afterwards, you will also be required to confirm your phone number through the SMS code that will be sent. You can now set your password using special characters, numbers, and lowercase letters, depending on your preference. The main aim is to ensure that your password is safe and you can easily remember it. Lastly, you will be required to confirm your email with the code sent to your account. Click the link in your mail or enter the code to verify.
A mobile application of WebMoney
Webmoney has a mobile version known as keeper mobile, which is convenient and straightforward to use. The type of mobile devices that it can support include BlackBerry, Windows phone, iOS, and Android. The keeper mobile can also be used along the keeper web pro and keeper winpro. This makes it easy to receive and transfer money using the app. You can download the app through the play store and install it on your device.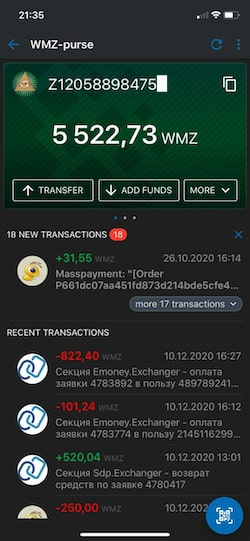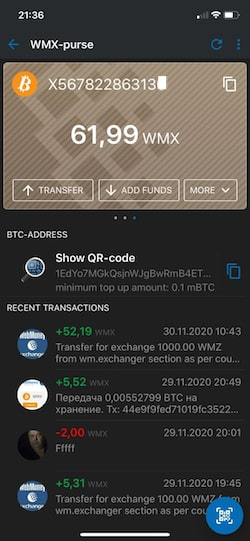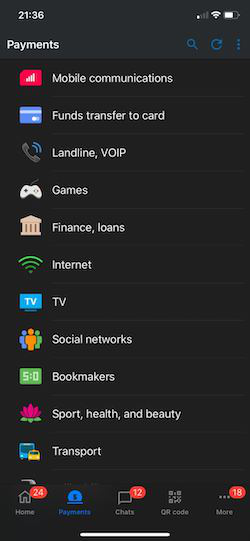 How to fund casino account with WebMoney
Using this option for gambling purposes is also another way that you can make your WebMoney Casino deposit. First, you need to ensure that you have an account with the respective WebMoney Casino you're using. You also need a WebMoney account that will give you a WebMoney ID number to fund your casino by choosing WebMoney as a payment method from the list provided. Afterwards, enter the amount of deposit, then log in to your WebMoney account. Once you have confirmed all the details, the funds will be deposited in your WebMoney Casino account.
How to withdraw money from WebMoney casinos
Webmoney has also provided a platform for those people who use casinos. It has made it easy to withdraw money from your WebMoney Casino account. However, you might realize that it is a little bit complicated than depositing because the casino has to authorize you to facilitate the withdrawal to ensure your funds are safe. You will only be required to click on the withdrawal button from your WebMoney Casino account, then WebMoney will facilitate the transfer, but they will charge you some fee depending on the amount. Your money will take a few days before it gets into your account.
Fees and limits when using WebMoney
Webmoney will charge a transaction fee of 0.8% of every payment you facilitate during the transaction, but it will not be less than 0.01 WMZ. You will also be charged not less than 500 WMZ for payments in WMZ and not less than 100 WMY for payments in WMY. However, WebMoney doesn't charge a transaction fee between the same type belonging to similar WMID.
Security when using WebMoney
Webmoney security service ensures that the WebMoney transfer is done securely. The system can detect unauthorized and malicious transactions using the information of WebMoney keeper pro or WebMoney keeper web pro, the log recordings of WMID, general information about your PC security, and a description of your browser. To use the platform securely, you also need to set some of the security options, which include enabling SMS payment confirmation of operation, managing IP address blocking, changing operation modes of WebMoney keeper, and setting trust limits for transactions.
Disadvantages of using WebMoney
WebMoney charges a transaction fee of approximately 0.8% for every payment that is made. This is a small amount, up to 50 euros, but other web payment services don't charge anything. It becomes a downside for WebMoney because, in addition to bank charges, you will realize that the amount of money being charged collectively is a considerable amount of money.

WebMoney has also placed limits for a single transaction depending on the currency involved. This can disadvantage users who want to make bulk transactions.
The service is also limited to some regions like Europe and Russia, so people in the Asian markets or North America cannot use the platform.
Benefits of using WebMoney
Webmoney has one of the best security systems that make payment secure. It uses a peer-to-peer payment system that allows the recipient to hold funds until all the measures are met. It also operates using an FCA license.

Setting up a web money online account is very simple. All you need is to enter your personal details and a mobile number to register. Once you're done, you can make your payments through the website.
Other Payment Methods